Optimized web hosting
Web hosting optimized for WordPress
The founder of Simafri has been managing and hosting WordPress websites since 2003. All these years of practice and experience have made it possible to know the best hosting environment for WordPress websites. Our servers are perfectly calibrated to allow your WordPress site to run and display as quickly as possible, while maintaining a flawless level of security. We take care of the smallest PHP, MySQL, Apache and Nginx settings for you, and of course we monitor everything 24 hours a day. Every two weeks, we check the configurations and optimize them if necessary.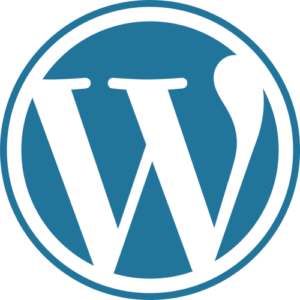 DirectAdmin for your WordPress site
Our managed WordPress hosting is made available to you with DirectAdmin, quite simply one of the best web hosting management panels on the market. DirectAdmin, with Cloudlinux, perfectly isolates our clients' WordPress installations, and controls and finely distributes server resources.

WordPress interventions
Interventions on your WordPress site
It's simple, all technical interventions concerning WordPress are included in our managed hosting plans. Our WordPress outsourcing service is the most comprehensive on the market.
WordPress installation or migration
You don't have a WordPress website yet, so we can set it up and do the initial settings for you. It will be delivered to you turnkey, ready to be personalized.
You already have a WordPress website, locally or with another host, then we can take care of its migration and deployment on our servers.
Installing a theme or a plugin
Do you want a new plugin or a new theme on your website, but you hesitate to get your hands on the "engine"? We are there for you, let our experienced IT specialists take care of these technical operations. Relax, we'll get the job done, and you'll be notified when it's done!
WordPress error fixes
Did you do a bad manipulation and you face the famous dreaded WordPress error blank page? Just contact you and we'll fix your website. Truth be told, you won't even have to contact us, because we monitor your WordPress site at regular intervals and intervene in case of downtime without you having to ask us. We know every nook and cranny of WordPress files.
Updates
WordPress updates
Simafri technicians will take care of keeping your version of WordPress core files up to date. Minor updates are usually rolled out within 48 hours of release, while we always wait a few more days for major releases, to make sure there won't be a regression issue. Of course when security updates are made public, we install them on our clients' WordPress sites without delay.
WordPress plugins updates
WordPress websites are made to work with plugins and there are tens of thousands of them. But once installed, plugins should be kept up to date. Indeed, it is through modules containing vulnerable scripts that the vast majority of WordPress hacks take place. However, setting up a simple automatic update of a plugin can also cause problems, including regression bugs or incompatibilities with other plugins or the theme. This is why we never configure automatic updates, they are always carried out manually by our technicians. And once the plugins have been updated, a Simafri technician systematically checks your website.
WordPress Security Updates
All security updates to your WordPress, plugins or themes are always deployed as soon as possible after release, or if this is not possible, we immediately notify you of the risk involved and ask you what actions we have to lead. For example, we do not deploy theme updates automatically because most of the time these have been customized and are no longer necessarily compatible with future versions. However, we will notify you of the available update and advise you on the available options.
Minor content updates
Our update service includes small changes to the content of your static pages. This involves, for example, changing a phone number on the contact page or adding a photo to your team's presentation page. Updates to blog articles (and therefore a fortiori their layout), the creation of new pages, the addition or modification of products in WooCommerce, the insertion of promotional or temporary messages are not included, but we can offer you these services on quotation. Do not hesitate to contact us !

Database optimizations
The WordPress database
WordPress is a CMS (Content Management System) that works with a MySQL database. This database is in constant demand whenever you modify the content of your website, add a plugin or theme, receive article comments, and even whenever someone visits your site. ! It is the backbone of your WordPress installation. Over time, it gets bigger and needs to be "cleaned" regularly. We say that we optimize the database. The main purpose of this operation is to maintain excellent speed performance of your website.
WordPress spam cleaning
Spam is omnipresent on the Internet, we can see it very well in our mailboxes. But it also exists as "fake comments" in WordPress site posts. This spam will clutter up your database unnecessarily and can considerably slow down the display of your WordPress site. Simafri technicians will then regularly remove this spam from your site.
Post revisions
When you create or modify a page in your WordPress website, automatic or manual backups will generate the archiving of the different versions of the page. This is useful if, for example, you want to go back, undo your changes. These check-ins are called "post reviews". And the problem is that these will also clutter up your database as you go. Simafri technicians will then come regularly to permanently delete these archives which have become useless.
MySQL optimizations
Read, write and delete operations in the database will also create "surplus" of obsolete information. This is common to all databases, not just those linked to a WordPress site, it is a normal effect. But as in the previous two cases, this will gradually slow down your website. Thus, the technicians will also optimize the tables of your MySQL database at regular intervals.

Availability monitoring
Availability monitoring
We use a monitoring system external to our network to check at regular intervals that your website is still functional. The frequency of checking the availability of your website depends on the managed WordPress hosting package you have chosen, in all cases the monitoring is done 24 hours a day, 7 days a week. We have a control panel for all of our clients' WordPress websites and also real-time alerts with escalation system.
This means that if a problem makes your WordPress website unavailable we will know it almost immediately and we will intervene to restore it, without you even needing to contact us!
Multi-site checks
We use verification servers located in North America, Latin America, Europe, Oceania and Asia to make sure your WordPress website is accessible from all over the world.
String control
The availability check is done not only by the returned HTTPS response (code 200), but also by checking a character string present on the web page. This helps make sure that not only is your WordPress site working, it is also not a victim of a defacing hacker. On request, we can set up around thirty different tests for several pages of your website, but also for services like MySQL, SMTP, etc.
Security checks
WordPress security checks
Your website will automatically be scanned by our computer system for WordPress vulnerabilities or its presence in lists of risky websites maintained by independent security companies.
WordPress code vulnerability scan
At regular intervals and according to a frequency defined by the managed WordPress hosting package that you have chosen, all of the code of your website will be scanned by our software in search of vulnerabilities that can be exploited by hackers.
We check the "core" files as well as those of the plugins and your themes. In the event of a vulnerability detected, we intervene and inform you.
Here are some examples of vulnerabilities that we can detect:
Backdoors
Pharma Hacks
Malicious redirects
Cross-Site Scripting (XSS)
Security service lists
Some security companies maintain lists of websites for which they have detected malicious code or activity. Simafri automatically checks that your WordPress website does not appear on any of them.
Here are some lists that we check automatically:
Google Safe Browsing
Norton Safe Web
Phish tank
Opera browser
SiteAdvisor
Sucuri Malware Labs
SpamHaus DBL
Bitdefender
Yandex
ESET
Basic and advanced backups
Backups of your WordPress hosting
We use two automatic backup systems for your managed WordPress hosting. This allows us to offer you additional functionalities and also a very strong guarantee on the protection of your files and your database.
Basic backups
Basic backups are the backups that we perform on all our servers, whatever the customer's offer and package. This is a full backup of the web hosting account including files, databases, hosting configuration and emails. These backups are performed daily, are kept for 30 days and are stored in a datacenter geographically distant from the one that hosts the production servers. If necessary, we can thus restore the entire account.
Advanced backups
Advanced backups are a service specific to the services that we manage for our clients. This is a backup that only includes your WordPress site files and its database. Depending on the level of outsourcing you have chosen, these backups can be monthly, daily and even hourly. The retention period is longer, 90 days. These backups are stored in the Amazon Web Services S3 infrastructure in Europe. Finally, they allow full or partial restorations, by file or by database table.

Maintenance reports
WordPress maintenance reports
Every month or every week depending on the managed WordPress hosting package you have chosen, we send you a report of the maintenance operations that we have carried out on your website.
This report includes all the automatic checks of our software, but also our manual interventions. Thanks to these reports you know exactly what is going on behind the scenes of the outsourcing of your WordPress website.